Governor Jim Justice railed at vaccine conspiracy theorists and the unvaccinated and asked in frustration, "How hard is it to understand?"
Video:
"For God's sake, how hard is it to understand?"
– Governor Jim Justice (R-WV) loses it for anti-Vaxxers and vaccine conspiracy theorists https://t.co/EzsiEz8W95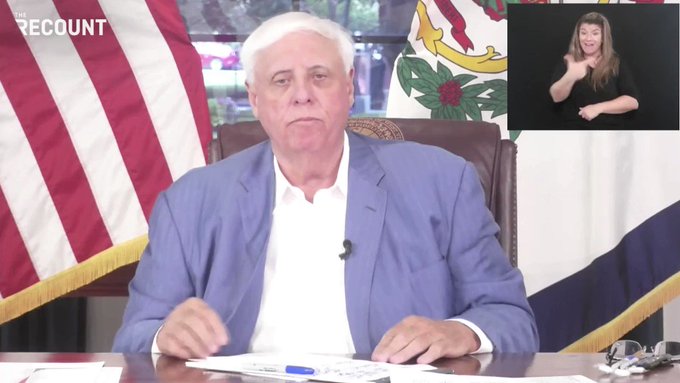 Righteousness said, "For live for God's sake. How hard is it to understand? Why on earth do we have to come up with these crazy ideas? And it's crazy ideas that there is something in the vaccine and they haunt people where they go and the same people who say they have their cell phones with them. I mean come on Come on."
Justice was the rare Republican vaccination advocate elected, so it's not surprising he's the one who is finally losing calm with the people who drive conspiracies and are unvaccinated.
Gov. Justice tried to run a vaccination lottery with high-end prices that didn't result in more vaccinations. He was trying to save bonds. He has tried practically everything to get unvaccinated West Virginians to get the vaccine.
His frustration with people who believe in Facebook conspiracy theories rather than doctors and health professionals is understandable.
This is not a policy. People who don't get vaccinated and get COVID may die, but it seems like the madness won't stop until COVID wipes out the unvaccinated through natural selection.
Mr. Easley is the managing editor. He is also the White House press pool and congressional correspondent for PoliticusUSA. Jason has a bachelor's degree in political science. His thesis focused on public policy with a specialization in social reform movements.
Awards and professional memberships
Member of the Society of Professional Journalists and the American Political Science Association